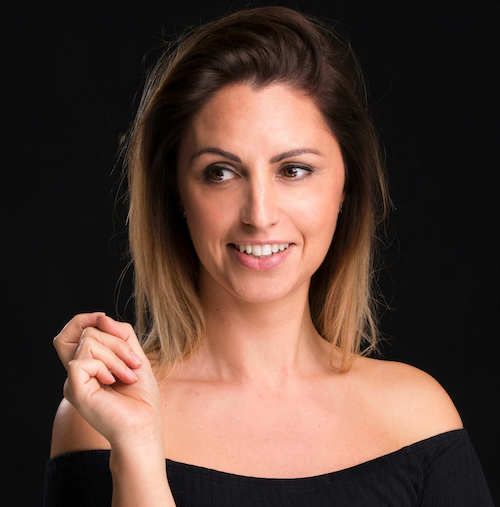 An amazing Zoom Magic Show for you, your family, friends and colleagues. An amazing way to spend some time online and be completely astounded. Kat Hudson is a virtual Zoom magician!
Kat Hudson, recently seen in 2020 on Britain's Got Talent, has had over 30 million views online with her incredible magic. Now you can book a virtual magic show over Zoom for corporate events, private parties, team meetings and celebrations.
Unbelievably, the fact that you aren't even in the same room, makes some of the magic even more amazing!
What is an online magic show?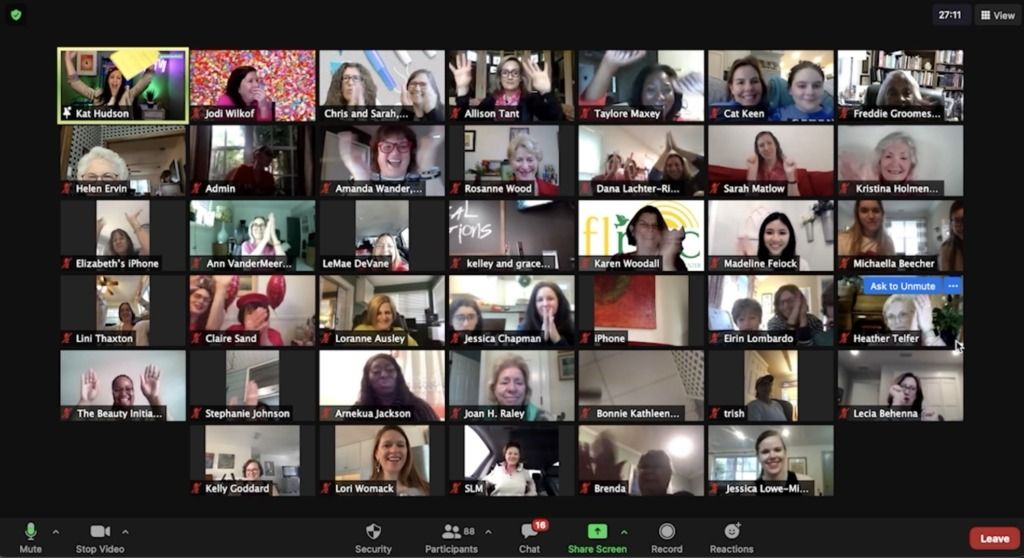 An online Zoom magic show is exactly how it sounds. It's a magic show, but online. Zoom has become the hit video calling app of 2020. Almost everyone has done family or work chats. You can also do online quizzes, dance classes, wine tasting and now, an incredible online magic show.

The show itself is very interactive. It's not like sitting and watching a TV show. The idea is, it's live and for your group. Every show is unique. So maybe someone thinks of a film and Kat will read your mind, even though you could be hundreds of miles apart. Or maybe you have a pack of cards in your house, you pick a card out of your deck and she can tell you what the card is. A Zoom magician!

It's a fun, incredible virtual magic show and the most fun you can have on Zoom!
Who is the Zoom Magic Show for?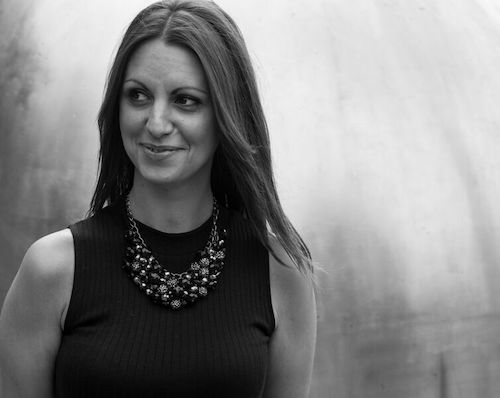 Everyone loves a bit a magic! Companies who are having weekly/monthly meetings on Zoom have benefitted greatly from having an amazing online magic show. It's a brilliant way to bring people together for a group activity without the awkward silences a huge Zoom chat can sometimes bring.
Families and friends have also loved having a Zoom magician to entertain. During the last year most birthday parties have gone online. Kat has been able to perform incredible magic, bring people together and make everyone laugh and smile. Magic!
The virtual Zoom magic show is suitable for most ages. It's an incredible show with a lot of mind reading tricks, so ideally it's better for adults and teens. Kids can enjoy too if they are with their parents.
Once you book, you will get the link to share with your work mates, team or family. You all get onboard a few minutes before and leave the rest to Kat. It's all very easy and extremely amazing!
Virtual Magician – Kat Hudson
Kat was recently asked to perform some of her Zoom magic for TV presenter Peter Levy on BBC1's Look North. Have a look here to see how a virtual magician can still create fantastic reactions.
How much is a virtual magic show?
The show lasts for 30 minutes and the cost depends on the type of performance required, the date, number of guests etc. Get in touch today and someone will get back to you the same day with price and details.
What tricks do you perform in a Zoom Magic Show?

Most people haven't seen an online magician performing a Zoom magic show before so have no idea what to expect. During the show, Kat performs amazing magic direct with your guests. She might ask someone to think of a playing card and she can show that she knew all along which one they would pick. Or maybe she can ask someone to think of a random film or famous person and she can read their mind over the internet. The fact that she isn't even in the same room makes the magic even stronger than in real life. In one amazing piece of magical coincidence, 2 people can draw anything they like and it turns out that they've drawn the same thing! Mind blowing!
Does a Zoom magic show have to be on Zoom?
Zoom is great, but it's also possible to have the show on WebEx, Google Meets/Hangout, Microsoft Teams etc.
As long as you can see and hear the magic, that's the main thing
How long is a virtual magic show?
For corporate events and team meetings the show can change in length to fit in with your needs. It can last up to 30 minutes but can also be shorter if you are having other things in your meeting.
Private events, such as birthday parties and celebrations, are 30 minutes long.
Do you perform for different time zones?
The Zoom magic show can be performed all around the world. Many of Kat's performances are in USA, Australia and across Europe. When you enquire to see if a date is available, just let us know the time zone you are in.
The show is performed in English.
How many people is the virtual magician show suitable for?
Everyone gets a front row seat so it's suitable for as many people as you like. The most so far has been around 1000 and the reactions were incredible!
Is the show family friendly?
Absolutely. The Zoom Magic Show 100% clean and for the corporate market. Also, if you are working from home and have any children who would like to watch as well, they are more than welcome.