I performed in Oxford at the weekend at the Four Pillars Hotel. It was a beautiful day and I was asked to perform close up magic for guests at the wedding of Mark & Clare. Clare had previously seen me perform at a corporate event which her firm held in Oxford so it was really nice that she had asked me to come and perform on her special day.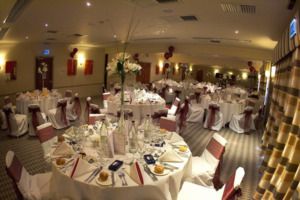 The day was perfect and the setting was beautiful. I did close up magic whilst people were waiting to be called for the group photos to be taken and whilst the happy couple were having theirs done. I think this is the perfect time for me to perform close up magic as people are often stood around not knowing quite what to do. I get to mix and mingle with them and keep them entertained. Then I also performed table magic during their meal. I had so much fun and got to baffle people with my mind reading skills and wow them with my card tricks.Table magic is also great for weddings, especially when people are often sat on tables with groups of people that they don't know. It really does bring people that don't know each other together. They all get a shared experience, something new and exciting, which will give them lots to talk about. That really worked on the day and I was so pleased to be a part of it.
I have performed at several weddings in Oxford and I have to say that The Four Pillars looked stunning as did the bride!