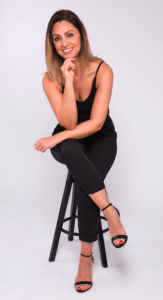 Kat Hudson is a full time, professional close up magician and member of The Magic Circle. She was recently seen on ITV's Britain's Got Talent and amazing BBC1 presenter Peter Levy on Look North. Watch the videos here.
She performs at lots of different types of functions and mystifies with her magic all over the world. She's performed in Zurich, Amsterdam, Scotland and of course all over the UK.
Close up magical illusions such as making money appear and disappear, card tricks, magic with borrowed objects and even reading a few minds. The magic is often experienced close up for small groups at a time during a drinks reception or at the tables, between the courses of a meal. It's the perfect way to entertain your guests and make the night memorable.
Kat also performs an amazing stage show with magic and mind reading for larger groups. The show can last anywhere between 5 minutes and 30 minutes.
Kat Hudson is perfect for a wide age group too. Ideal for corporate events and perfect for weddings and parties. When you have everyone from young ones to Grandparents, finding the right entertainment can be difficult. Kat is excellent at tailoring her act for each group.
One of only a handful of professional female magicians in the UK.
Kat Hudson is one of only a handful of full time professional female magicians in the UK. She's one of only around 60 members of The Magic Circle too.
Although she performs mainly at corporate events, weddings and parties – Kat has also been asked to perform at some very unusual events including a private party for The Queen of Jordan!